Want to try something special?
At Simply Elegant Catering we prepare a specialty menu on a monthly basis to keep our catering fresh and exciting. Just click the tab below to view what we have for you this month.
Lunch Feature for the Month of March
Build Your Own Fajitas
seasoned beef, peppers, onions, sour cream, salsa
Mexican corn salad
Mini confections
$15.95 per person
Butter Chicken
Naan bread & coconut scented rice
Artisan green salad
Mini Confections
$18.95 per person
Includes chafing dishes for warming and service utensils
Minimum order is for 8 ppl
Orders must be received by 12:00pm the previous day
GST and delivery not included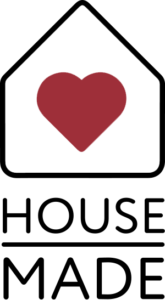 At Simply Elegant, our House Made philosophy means our chefs create food on our premises from fresh, local ingredients.
We source produce from local farmers
We grow herbs, gourmet salad and microgreens in our in-house cultivator
We use sustainable seafood and meats
Our partners include: Broxburn Farm, Glengarry Bison, Poplar Bluff Organic Produce, Alberta Cheese and Orchid Pastry.
Value Meals / Corporate Catering Specials
Looking for a fast, easy and affordable meal for a group of 8 or more?
It's as simple as 1, 2, 3…
1. Select Your Items
Browse the list of items and add them to the cart (on your right)
2. Update Quantity
Once you're in the cart you can adjust the number of food items
3. Place Your Order
We'll get back to you to confirm your order and payment
Start by choosing your items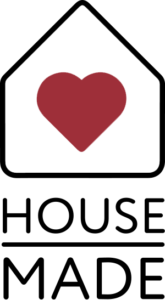 At Simply Elegant, our House Made philosophy means our chefs create food on our premises from fresh, local ingredients.
We source produce from local farmers
We grow herbs, gourmet salad and microgreens in our in-house cultivator
We use sustainable seafood and meats
Our partners include: Broxburn Farm, Glengarry Bison, Poplar Bluff Organic Produce, Alberta Cheese and Orchid Pastry.
Visit our Online Store
Be it catering, event rentals, special event products or event florals. Browse, add to cart and make your order right through our online store. Our staff will respond immediately to confirm your order and organize the delivery for your event.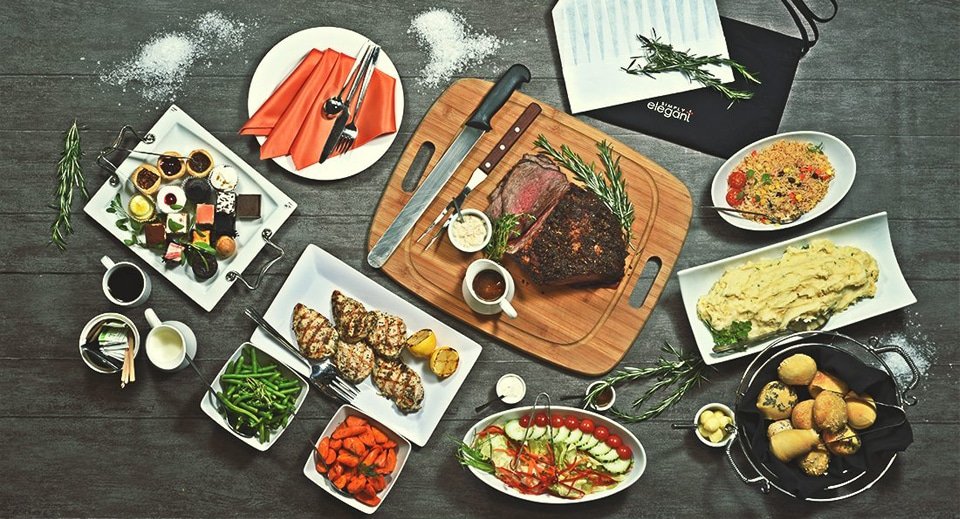 Floral Design
Our floral department offers a wide range of styles to choose from to enhance your style and personality. Because every event is unique we tailor the arrangement to suit you! Browse through the site and let us know if you have a certain idea in mind. Contact us if you have any questions about our arrangements or if you have something specific in mind.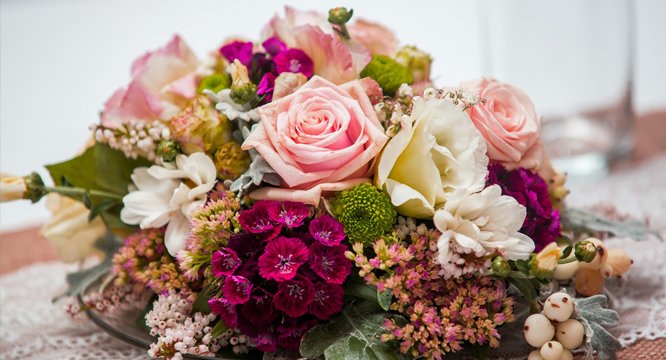 Delivery
We'll deliver your order and all required rentals prior to the event.
Setup
We will do all the equipment setup in the way that's most fit for your location and according to Health & Safety regulations.
Service
We'll be there through the event to service your guests. Always ready to answer your questions.
Wrap-up
We'll pack things up once done and will leave the area the way it was before we came in.
Client Testimonials
Read what some of our clients said about our food, delivery, our catering staff and the setup.
I recently contracted Simply Elegant to do the catering for my wedding and from the first step a year prior and right until the end I was completely satisfied with my service. Peter was incredibly helpful and offered so much advice and let me customize and then change my menu a few times with no problems, he even remembered me mentioning my husband had dietary restrictions and accommodated his needs without being asked. Everyone I spoke with was friendly, professional and very helpful. They day of my wedding with off without a hitch in regards to the role Simply Elegant played. They knew exactly what they were doing and I was able to enjoy my day with confidence that no issues would arise. If you're looking for catering, definitely choose Simply Elegant.
Jennifer Cunningham
Simply Elegant, the name says it all. From start to finish service was executed at a very high standard. Despite the weather Rob, Peter, Jade and the rest of the Simply Elegant team were fabulous in putting things together and seeing it run smoothly for our June 25th event. Great eye for detail and were in tune to what we were looking to achieve. Sharon, "Dame Extraordinaire". Merci beacoup! Mere hours before our ceremony last minute request were being sent and she was able to make it happen. Words are not sufficient to describe our gratitude nor the the quality of service we received. Whether your event is on a small or large scale these are the people you go to. They make visions a reality.
Rhonda Richardson
I just got back from my honeymoon. I am beyond happy with how everything went. The food and service was so amazing and went far above anything I was expecting. Thank you so much again for everything! I think the catering is what made my wedding day all come together. Thanks so much!
Cyla
It was wonderful to have Simply Elegant cater our family wedding. I had the pleasure of meeting Sharon and Peter who were very kind, respectful and always ready to answer any of my questions. The food was exceptional and all our guests had only excellent things to say. The staff went above and beyond! Kind to all the guests, very professional and were constantly checking in to make sure we had everything we needed. I would absolutely recommend them to my family and friends. Thank you Simply Elegant for being a part of our special day.
Betty
Dear Peter and Simply Elegant Staff, It was a pleasure meeting you.  Thank you so much for such wonderful service and food.  I want to say a special thank you to your staff at the wedding.  They went above and beyond to make sure everything was taken care of so we could enjoy the wedding.  Thank you.
Betty and Neil
To the Simply Elegant Team: You made our wedding day special – it meant so much! Thank you to each and all. Your team at our reception and dinner were outstanding, serving and pampering our guests! The tables looked "Simply Elegant" and so many commented on the wonderful dinner.
Lou for Corey & Tara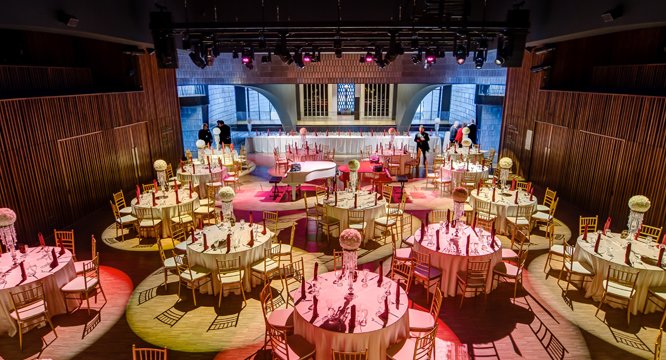 Decor Services
Simply Elegant is proud to offer Calgary decoration services as a stand-alone service or as a part of your complete event package. We have a professional decor artist on staff who can talk to you about various decoration-specific projects for your event. We take your vision and make it a reality.
Frequently Asked Questions
Do you charge for cake cutting?
No, we don't charge a cake cutting fee, only for the rentals for plates and forks.
Do you charge gratuity?
No, we don't pre-charge gratuity. We leave that to our clients' discretion.
Are the menus posted on the website customizable?
Yes, all menus are ideas and suggestions only and can easily be changed to your liking.
Do you offer tastings?
Yes, once we sent you a quote and you like what you see, we can certainly sit down discuss details and have a tasting at the same time.
Do you have children's prices?
Yes, kids under 3 eat for free and kids between 3-8 for 50% of the meal.
Are chaffing dishes included?
Yes, hot food comes in chaffing dishes so it stays warm, cold food comes on decorated disposables platters.
When do I need to place my order?
We usually require 24 hours' notice, however we will always try to help out on short notice as well.
Do you offer gluten free options?
Yes, we can prepare most food items gluten free, please ask when placing your order.
Where can I find the catering menu?
All of our menus are posted online at https://secatering.ca/menus/
I have other questions—who do I contact?
One of our catering experts will be happy to assist you. Place your order online or call the office at (403) 242-0598
Do you require a deposit?
Yes, we require a 35% non-refundable deposit to secure all services for you.
How do you accept payment?
Our preferred method of payment is EFT or checks, but we also accept all major credit cards.
Do you have an environmental policy?
We are committed to environmentally sustainable practices in our work place. We have a full recycling & composting program at our kitchen. Please view all of our policies here.
Do you supply servers and bartenders?
Yes, servers are $30/hr and bartenders $35/hr for a minimum of 4 hours including travel time.
Do you have tents?
Yes, we have pop-up tents to protect the buffet line from rain, and we can also help you with larger tents. Here's one of the events we did that had lots of tents.
Do you supply tables and chairs?
Yes, we can help you with all necessary rentals for your Stampede event. Check our online store for available inventory.
Are you insured?
We are fully licensed and insured for product and liquor liability.
Do you offer décor and entertainment?
Yes, we can help with that as well and can offer many offer many options depending on your budget. Please check with our Decor division's website for more details.
Order Catering Today!
Browse our online catering Calgary store, pick and choose what you need and add to cart. Then submit the order and we'll get back to you. It's that easy! If you have questions at any step of the way, feel free to call (403) 242-0598.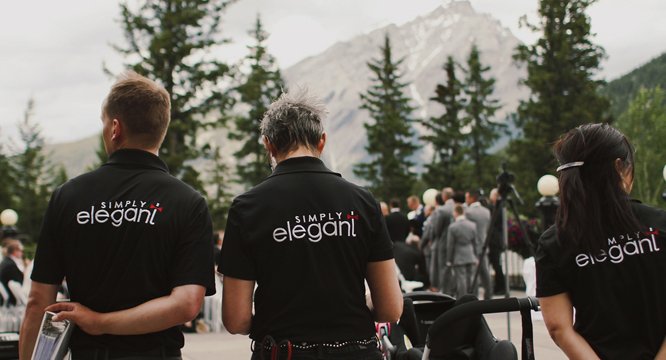 Event Management
Our event management services include planning or anniversaries, birthdays, reunions, corporate cocktails, holiday celebrations or any other special occasion.
We can provide expert management of your event including special catering and a décor theme.