Catering Services
Our clients give us rave reviews – and we've earned it! From our knowledgeable staff to our event expertise and creativity, we go the extra mile to give our clients a memorable experience. Let us know how we can help you with your catering needs for weddings, corporate events, private home parties and more.
Visit our Online Store
Be it catering, event rentals, special event products or event florals. Browse, add to cart and make your order right through our online store. Our staff will respond immediately to confirm your order and organize the delivery for your event.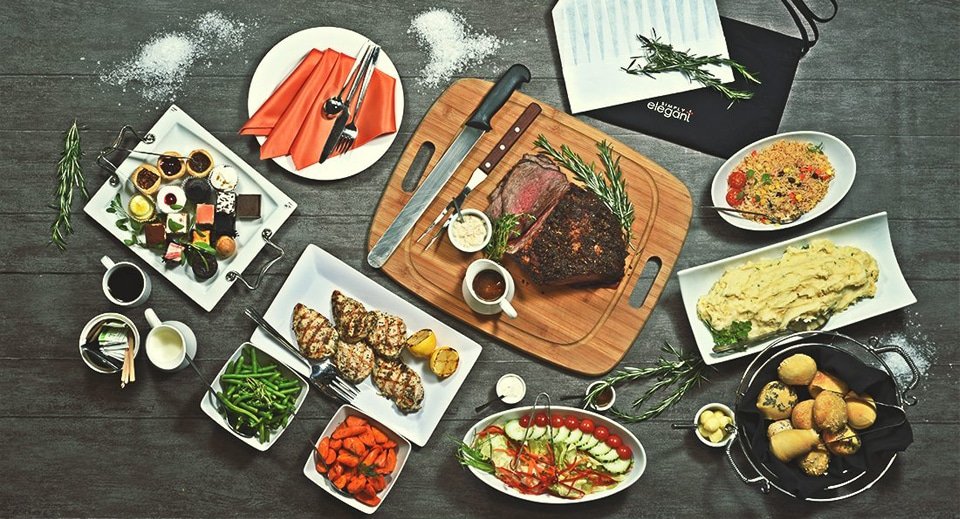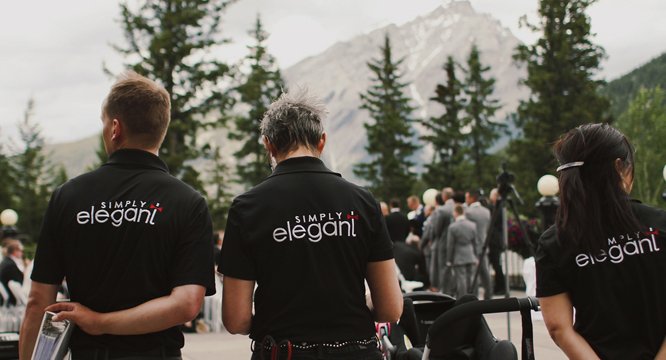 Event Management
Our event management services include planning or anniversaries, birthdays, reunions, corporate cocktails, holiday celebrations or any other special occasion.
We can provide expert management of your event including special catering and a décor theme.
We're Calgary's Premier Hospitality Firm.
We are Simply Elegant, an accomplished events and catering company headquartered in Calgary Alberta. We provide expert planning, catering, floral, decor and management services for all kinds of events, including private parties, corporate events, and weddings.
We are a multi-divisional company that offers a full range of services to meet all your planning needs in one place. We love what we do, and we'd love the opportunity to see how we could make your life easier and your event the best it could be. You could say "We're in the Business of Events."
We started as a catering company in 1996. Owner Robert Vidra, a trained chef, came to Calgary determined to open a catering operation that met the specific needs of the business community. He talked to everyone from receptionists to the CEO's of Calgary's largest companies, designing a catering company that would best meet the needs of the Calgary culture.
The business developed a reputation for providing excellent food, outstanding service and tremendous value. In fact, the service was so good that Simply Elegant's clients encouraged the company to move into events, because of their unwavering attention to detail. Simply Elegant expanded into events in 2005, adding a nationally recognized, award-winning designer and events planner to the staff.
Now, instead of having to deal with a variety of vendors, clients are able to turn over everything to Simply Elegant, right from the early planning through to the decorations, catering, entertainment, execution and clean up.
We actively listen in order to understand the corporate culture and needs of our clients and create events that reflect their brand and values. We do not believe in "one size fits all." Rather, we customize events by working collaboratively with our clients. We never take for granted the trust that our clients and vendors put in us.
Simply Elegant staff are experts in their field. Numerous employees have enjoyed long-standing careers at Simply Elegant. We value their loyalty and support their continued education.
We have established strong, working relationships with our vendors and treat them how we want to be treated. We believe that honesty, integrity and social responsibility are vital to our corporate culture and seek out vendors with similar values. Our future includes caring for the planet and we actively seek ways to lessen our footprint on it.  We are mindful of the environment as we design our events.
Leadership starts at the top. It has always been the core principle of Robert Vidra to accept responsibility for all that happens and not blame others; all of our staff follow that same conviction.
We enjoy what we do by creating fun and a little magic.
Our business is not an object but a live entity; we are a community of people who love to work and socialize together.
We believe that change is inevitable and by accepting the evolution of change, we can inspire others.
There is nothing more important than communication.
We are open to accepting constructive criticism.
We accept that each person has strengths and weaknesses; we recognize the strengths of others and minimize their weaknesses by providing support and working as a team.
Success is directly measured by those around you; we cannot be what we are without our staff and vendors – it's the people we work with that make us great.
Community
Each person is required to work in other departments so they understand the other divisions.
We share in the joys of others and their lives.
We are community minded and give time, money, food and services to the Calgary community.
We believe in doing the right thing even when it is not the easy thing.
We believe business is earned and trust cannot be abused.
Education
Enlightenment through education brings out the best in us.
We give employees company money to go out for dinners and experience new things that make them happy.
Environment
Supporting strong policies since 1996; we did what was right before most people cared.
We recycle, reuse and reduce.
Vendors
We do not take advantage of our vendors; it is through collaborating with them that we can succeed.
Simply Elegant's Green Initiative
There's no point being a premiere events and catering company if we've run out of planet to live on. So we take our responsibility to the environment very seriously.
Here are some of the ways we work towards sustainability:
FOOD
We support and purchase from local food products and suppliers
We use organic vegetables where possible
90% of the meat we purchase is from Alberta, including free range fed chickens and turkeys
25% of all produce we purchase is grown locally in the Pacific NW
90% of the fruit we buy comes from North America
DISPOSABLE PRODUCTS
We provide biodegradable disposable cocktail and lunch plates
We provide "green" cutlery at client's request
Since 1996, we've used chaffing dishes (not tinfoil) for all hot food
We use plastic platters, which are sanitized and reused, instead of disposable ones
Our food is presented on china by request
WE RECYCLE
All cardboard and office paper products
Kitchen cooking oil
Bottles and cans with proceeds being donated to local community groups
TRANSPORTATION
Straight line food delivery for "green routing" to specific downtown corporate buildings to reduce fuel consumption, minimize vehicle exhaust plus conserve gas.
MAINTENANCE PROGRAM
Strict maintenance programs for delivery vehicles
Kitchen freezers, fridges
Air conditioner units
We're glad a healthier environment matters to you too. Thanks for wanting to know more about our green philosophy. We'll keep striving to find new ways to lessen our footprint on the planet.
We Support
Médecins Sans Frontières HK / Doctors Without Borders (MSF)
Canadian Red Cross
David Suzuki Foundation
World Wildlife Fund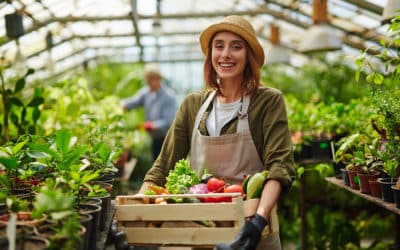 Your event planner is very aware of how significant the quality and presentation of food is to you and your guests. No matter the size of the occasion, the menu choices at your event are extremely important. At Simply Elegant we know that the rush of flavor and the...
Floral Design
Our floral department offers a wide range of styles to choose from to enhance your style and personality. Because every event is unique we tailor the arrangement to suit you! Browse through the site and let us know if you have a certain idea in mind. Contact us if you have any questions about our arrangements or if you have something specific in mind.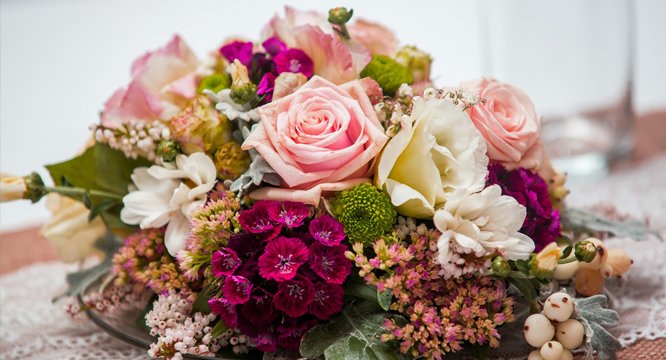 Services
We manage all aspects of off site private and corporate Catering, Event Management, Wedding Planning, Decor & Florals.
Hours of Operation
We are open Monday through Friday from 7:30 am to 5:00 pm. Closed Saturday and Sunday except for special events.
Ordering
Food orders should be placed at least one business day prior to the meal delivery. Nonetheless, we will accept orders until 9:30 am on the day of delivery if we have the resources available. Same day or rush orders may be subject to a 25% surcharge.
Hot Food Orders
As hot food requires more preparation time, orders should be placed two business days in advance of the day of the event. Hot meal orders require a minimum of 8 or more of the same item.
Minimum Orders
Cold meals require a minimum of $75.00 before tax and delivery.
Order Changes
Volume increases to an order may be made up to 9:30 am the day of delivery. Reductions to an order are not possible the day of your event due to our production schedule.
Cancellations
All cancellations less than one business day in advance of delivery will be charged in full. We will deliver the food at the specified time unless requested otherwise by the client. Large parties will require more than one business day notice depending on the size of their event. Please refer to our cancellation policy regarding events.
Standard Corporate Breakfast, Lunch and Dinner (Catering with disposables or simple rentals from 7:30 am to 5:00 pm)
Delivery to one central company drop off point. This is either a special room outside the elevators, the servery, or the main reception desk.
Delivery Charges are based on the following criteria:
Distance traveled
Heavy load-ins
Client special requirements
Parking
Loading dock availability
Security
Time of delivery
Delivery Zones
1. Delivery &/ or pickup in Zone 1- Downtown Core or NE quadrant.
$12.50 for one way and nothing needs to be returned.
$25.00 for two way if we need to come and pick up equipment
After hours delivery Monday to Friday call for details.
2. Delivery &/ or pickup in Zone 2, outside downtown core, within 10km from our location
$25.00 for one way and nothing needs to be returned.
$50.00 for two way if we need to go back to collect any equipment.
After hours delivery Monday to Friday call for details.
3.  Delivery &/ or pickup in Zone 3, within 25km from our location
$35.00 for one way and nothing needs to be returned.
$70.00 for two way if we need to go back to collect any equipment.
After hours delivery Monday to Friday call for details.
4. Delivery outside corporate limits please call for details.
Simply Elegant is committed to responsible management practices that provide a healthy and safe workplace for our employees and clients, and that safeguard the public while protecting the environment in which we work.
Our commitment includes:
Complying with established occupational health and safety regulations and environmental laws;
Integrating health, safety and environmental considerations into the way we conduct our business;
Management setting an example and providing leadership in health and safety, setting health and safety policies and procedures and providing training and adequate resources to perform the job safely;
Employees at all levels being responsible and accountable for the company's health and safety. Active participation by everyone at all times, and in every job is necessary for the health and safety excellence Simply Elegant expects.
Planning – Assess potential health and safety hazards related to company activities; eliminate, minimize or mitigate adverse effects of operations.
Responsibility – Utilize facilities in a safe and responsible manner. This shall include development of procedures that support health and safety.
Communication – Maintain regular communications with employees and other stakeholders on health and safety matters.
Training – Provide education and training to support public and employee health and safety.
Performance – Set measurable targets and improve performance through an effective health and safety management system.
By fulfilling our safety, responsibilities and continually improving our Health and Safety Management System we will all share the benefits of a safe, healthy, and injury-free workplace.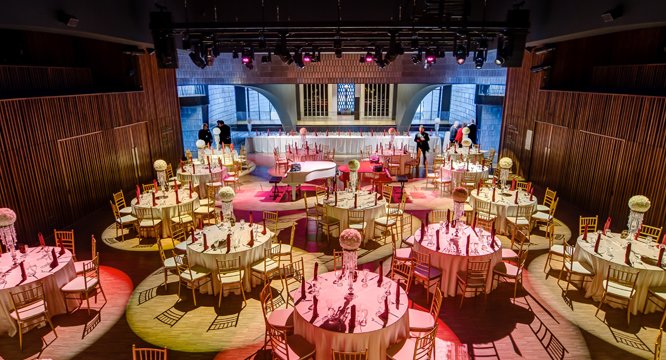 Decor Services
Simply Elegant is proud to offer Calgary decoration services as a stand-alone service or as a part of your complete event package. We have a professional decor artist on staff who can talk to you about various decoration-specific projects for your event. We take your vision and make it a reality.
Weddings
Beautiful weddings are all about the details! At Simply Elegant we provide delicious meal choice, dazzling decor, the perfect floral arrangments and planning for your big event. Let us take the stress off you so that you and your family enjoy your special day.